Kathy Bocklage has always had a desire to help people. When she discovered the healing power of massage she knew that this was how she wanted to help people. Early on a therapist that she knew, took her under her wing and was very instrumental explaining how to become a therapist and how enjoyable a career it could be.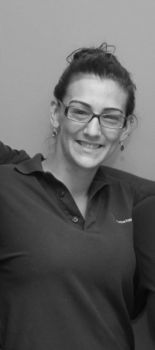 At the Cortiva Institute with the help of some inspirational and insightful instructors, Kathy was able to experience as well as witness the passion for this industry and calling. After graduating from Cortiva she set out on a career that she loves and enjoys tremendously, something that she owes to the dedicated staff at the Institute. With their help and the help of her family and friends, she has been able to fulfill the lifelong dream of helping and now healing.
Therapeutic Touch by Kathy is the culmination of education, training and the desire to heal. People will benefit from the natural healing touch of Kathy's massage and start a journey towards their own wellness. Each and every client will experience the passion, education, commitment, confidence, compassion, and dedication.
Some of the services offered are Deep Tissue, Myofascial, and Swedish massage, as well as other healing modalities that not only promote health and wellness, but improve mobility, circulation, and function of muscles. Therapeutic Touch by Kathy customizes each massage for each individuals needs through intuition and assessment to restore their body, mind and spirit's balance for optimal health and wellness.
Massage therapy is for people of all ages to help relieve symptoms, pain, and discomfort from a large variety of conditions that include (but is not limited to) carpal tunnel syndrome, muscle spasms or strains, arthritis, migraine headaches, and fibromyalgia.
For any additional information on Therapeutic Touch by Kathy and her approach to massage therapy, or to schedule a massage appointment, please call 732-881-9150 or email kathy@theratouchhealing.com.
For any additional bio information and my approach to massage therapy, simply give me a call or send me an email. I look forward to hearing from you.