Please bear with me as I try to get back on track. If your appointment was cancelled please call as soon as you are ready to reschedule. Thank you for your patience through this difficult time.

Welcome to my Website! If you're looking for a licensed professional massage therapist, you've come to the right place. Conveniently located 1 minute off of Route 9 in Old Bridge at 35 Throckmorton Lane.
Trained in a variety of modalities to help people toward a balanced life of health and wellness. These modalities can be viewed on the "Treatments" link.
To set up an appointment click "Contact Me" and either book online, send me a message, or call me directly. Keep in mind it is possible that I am in a treatment, and I will call you back as soon as possible to confirm the details of your appointment, and also answer any questions you might have.
Feel free to follow us on Facebook @ www.facebook.com/TherapeuticTouchbyKathy for specials and newsletters. To join our newsletter and special mailing list message your email address.
Always remember to Take care of the Life you Live
and Live the Life you Love ~ Kathy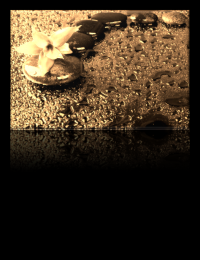 Therapeutic Touch by Kathy, LLC is an ethical, professional licensed massage therapy practice. Our company policies and procedures follow the codes, guidelines and laws of licensed massage therapists under the NJ Board of Massage Therapy and Bodywork. Please keep in mind no adminstrative code will ever be violated. There will be Zero Tolerence for ANY inappropriate conduct including any sexual connotations.
These guidelines can be found @ http://www.njconsumeraffairs.gov/laws/MBTLaw.pdf
or http://www.njconsumeraffairs.gov/chapters/Chapter%2037A%20New%20Jersey%20Board%20of%20Massage%20and%20Bodywork%20Therapy.pdf